Expanding NASA Opportunities for Underserved Communities

Join NASA scientists and educators at the University of Washington July 10-14, 2018 for a weeklong exploration of culturally relevant activities and topics that will bring the excitement of science, technology, engineering and math into your classroom or informal education program.
The summit is geared to formal and informal educators working with middle and high school students. Lodging and meals will be provided for participants at no cost. Travel assistance is also available. Click on the Seattle event application (English) or (Spanish) to register.
Featured Speakers
The 2018 NESSP STEM Educator Summit is designed to promote inclusivity and equity-minded programs to transform STEM education, making it more accessible to underserved and underrepresented students, teachers, and communities.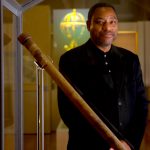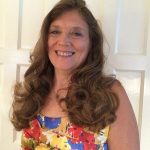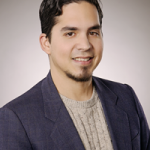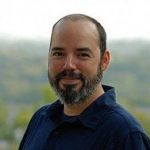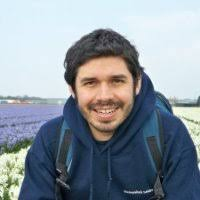 We are proud to host a stellar lineup of scientists, engineers and educators from NASA research centers and top universities around the country. There will be special presentations by Karen Roark, educator professional development specialist from NASA Ames Research Center/Texas State University, and Ali Jackson, director of the National Informal STEM Education Network's (NISE Net) National Collaborative Projects – Sciencenter.
Other presenters are Myriam Telus, cosmochemist and assistant professor in Earth and Planetary Sciences at the University of California Santa Cruz; Rodolfo Montez, astrophysicist at the Harvard-Smithsonian Center for Astrophysics; Rafael Martínez Galarza, Staff Astrophysicist at Harvard-Smithsonian Center for Astrophysics; Derrick Pitts, chief astronomer and planetarium director for the Franklin Institute in Philadelphia; and Alejandro Rodriguez, assistant professor of electrical engineering at Princeton University.
Event Details
Summit events will take place on the campus of University of Washington-Seattle. Formal registration will begin on Tuesday July 10, 2018 at 7:45 a.m., with opening remarks at 8:30 a.m. We will adjourn at 4 p.m. daily.
Sessions will be conducted in English. Translation services are available upon advanced request. For translation service or other accessibility issues, please contact NESSP outreach specialist Isabelle Carrera Zamanillo at micz@uw.edu.
The first four days focus on how to make science education more inclusive, while the fifth day will involve putting in practice some of the knowledge learned during the different sessions through hands-on activities offered to invited middle and high school students.
Certificates of Attendance are available for attendees who request documentation at the summit itself.
TRANSPORTATION: Whenever possible, participants are encouraged to utilize the lowest cost form of transportation. Participants who drive a personal vehicle will be reimbursed for mileage. To be reimbursed, participants must submit copies of their expense reimbursement form and receipts, together with a copy of their travel route, as displayed by Google Maps or MapQuest.
Travel reimbursement requests should be submitted to Gwen Hallett, NESSP program coordinator, at gwendg@uw.edu. Requests must be submitted no later than 10 days after the end of the Summit. All receipts for reimbursement must be submitted in one e-mail.
Prior approval is required for any other mode of transportation, including airfare. For more information or to request approval, contact Rosalind Lastrapes, NESSP program manager, via email at lastrr@uw.edu or by phone at (206) 543-1943.
LODGING & MEALS: Lodging and meals are provided as part of the Summit experience. Accommodations have been arranged in the dormitories located on the University of Washington Seattle campus.
To secure your reservation, please send an email to Ms. Hallett at gwendg@uw.edu. Basic lodging expenses will be covered; however, you will need to provide a credit card upon check-in for incidental charges and/or additional nights.
If you change the dates of your stay without providing sufficient notification, you may be responsible for the cost of the room night(s) applicable. Should you need to cancel your reservation, please inform us immediately in writing via e-mail.
Special Events
A "Fiesta de la Ciencia y la Tecnologia" has be arranged in partnership with local community organization to welcome all participants. Music, food and games will be offered, together with the chance to engage with NASA experts and scientists through fun hands-on activities to learn science.
About Seattle
Surrounded by water and mountains, Seattle is a hub for science and technology companies, including Microsoft, Amazon, The Boeing Company and more.
The University of Washington Seattle campus is conveniently located north of downtown with easy access to public transportation to the city's many attractions and dozens of restaurants and shopping outlets within easy walking distance. The Light Rail station is located at the intersection of Montlake Boulevard and Northeast Pacific Street and provides direct access to downtown Seattle. Metro bus service to neighborhoods around the city is also available from several locations on campus.
Seattle's most famous landmark is the Space Needle, built in 1962 for the World's Fair. Other well-known attractions include the Pike Place Market, the Pacific Science Center, and the Seattle Art Museum. A city of neighborhoods, visitors might want to explore Capitol Hill, the Chinatown-International District, or Pioneer Square.
From the waterfront, visitors can take boat tours of Puget Sound or grab a ferry over to nearby Bainbridge Island. Mount Rainier National Park, though a two-hour drive from the city, is spectacularly beautiful and well worth a visit if you have time.
For more ideas, visit the City of Seattle's guide for visitors.
NESSP Privacy Policy
All personal information provided via the registration form or in additional documents will be used solely for the purpose of registering participants and for providing information on the Summit to registered participants.
NESSP may use image, video and sound recording to record certain parts of the Summit. These recording will be used as archive of the Summit and may also be used in promotional material for future events.
NESSP cannot accept liability for personal accidents, nor loss of or damage to private property of participants, either during or directly arising from the Summit. Participants should make their own arrangements with respect to health and travel insurance.
NESSP upholds an alcohol, drug, smoke, and harassment free atmosphere at all its official events. Should you find yourself in an uncomfortable situation, please reach out to a NESSP staff member immediately.