Hosts
We serve students and families throughout Minneapolis, the largest city in Minnesota.
Girls in Engineering, Mathematics, and Science (GEMS / Little GEMS) and Guys in Science and Engineering (GISE / Jr. GISE) are after-school and summer programs designed specifically for K-8th grade girls and boys (respectively) in the Minneapolis Public School District. The goal of these programs is for students to have measurable and significant gains in mathematics and science. Inaugurated in 1997, the success of GEMS prompted the development of GISE in 2006. The GEMS and Jr. GISE programs started in the fall of 2010.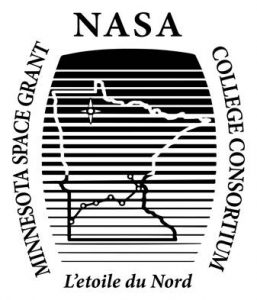 The Minnesota Space Grant Consortium (MnSGC) is part of the NASA-funded National Space Grant College and Fellowship Program (usually just called Space Grant) established by Congress in 1988. The mission of the MnSGC is to provide a driving force for aerospace education in Minnesota.
Supplemental manual
All hubs follow two sets of guidelines:
The official ANGLeS Challenge manual (available on the Resources page).
Their own supplemental manual, which contains information and rules specific to their event. Read your hub's supplemental manual to understand the full guidelines for your regional event.